Apilux SmartPro II
Pulsed light reinvented!
Apilux SmartPro combines technology, power, efficiency, flexibility and expertise in a compact unit. In fact, it is now possible to offer many different high performance light based treatments to your clients: whether using it for photoepilation or photorejuvenation, the reduction of dark spots, broken capillaries/couperose or even acne, the Apilux SmartPro provides your clients with a wide range of highly effective and safe treatment options.
The 2nd generation of the Apilux SmartPro IPL device is sure to impress you. Straightforward and providing enhanced performance, this unit of pulsed light will allow you to maximize your treatment results and revenues while keeping your maintenance expenses to a minimum.
Optical Interchangeable Quartz Blocks
The Apilux SmartPro offers up to 12 high-grade optical quartz filters which can be used for a variety of treatments, including photoepilation, photorejuvenation, acne, pigmented lesions and vascular lesions reduction. Two different waveguide sizes are available: 0.35 sq in. (2.25 cm2) for the treatment of small areas and 1.28 sq in. (8.25 cm2) for quick treatments covering larger body areas.

Removable Handpiece
The Apilux SmartPro now includes a handpiece connector on the front panel allowing for the easy maintenance of this important component.
State-of-the-art Technology Removable Flashlamp Cartridge
A first for the IPL (Intense Pulsed Light) market: a system that allows the operator to quickly and easily change the water cooled Xenon flash-lamp thanks to its removable, molded cartridge. This state-of-the-art technology offers higher intensity flashes with greater pulse repeat rates while remaining cool and efficient.
Flashes are Doubled
The SmartPro lamp cartridge now has a maximum capacity of 60,000 flashes. Twice as many flashes than the preceding generation; talk about excellent news to increase your profitability.
Sequencial Multi-pulsing Flash Technology for Improved Absorption!
To enhance effectiveness, comfort and well-being during treatments, each flash produced by the Apilux SmartPro system is broken into a sequence of short pulses (APL). Up to 6 micro-pulses per flash are generated by the sophisticated SmartPro software to maximize warm absorption by the targeted area (the hair). Pre-determined delays between each micro-pulse enable skin relaxation times for heat dissipation between pulses. The predefined programs are precisely adjusted according to skin phototypes and hair densities, making the Apilux SmartPro the easiest and safest device offered on the photoepilation market.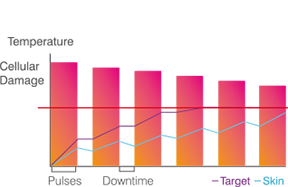 Smart and Unique Auto-calibration of Pulses
With this mode, Apilux SmartPro automatically balances each micro-pulse maintaining the same energy level in joules for the entire duration of the emitted flash. A sophisticated electronic recalculation increases the duration of each pulse emission in order to maintain consistent energy levels from the first to the last pulse. This balancing pulse train allows treatment of the most difficult cases by increasing maximum heat absorption by the targeted area throughout the entire flash emission.
Two Cooling Systems for Maximum Safety and Performance!
With the new generation of stainless steel generators, Dectro engineers were able to optimize lamp cooling and improve its performance for longer service life. Even at maximum power, the Apilux SmartPro can operate for hours without overheating the flashlamp cartridge or the waveguide crystal integrated in the handpiece.
WATER COOLING: The flashlamp cartridge undergoes continual water cooling, which prevents heat accumulation inside the handpiece and allows for maximum comfort and safety during treatments.
THERMOSTATIC VENTILATION: Whenever heat begins to rise, an integrated thermostatic fan automatically starts thereby preventing temperature increase in the handpiece.
High Performance Deionization Filter
A new water purification process is now available on the new SmartPro model. This process enhances the quality of the water circulating in the unit and prevents premature wear and tear of the hydraulic system.
High Resolution Touch Screen
The new generation of SmartPro will add color to your day with its 5.7" touchscreen. Your controls are thus simplified, with or without gloves. Awesome!
Fully Upgradable Software
The SmartPro software is stored on a Secured Digital (SD) card accessible for quick and easy system updates. This innovative feature enables you to download the latest software versions from the Internet to your computer for quick upgrades.
High Level of Expertise
In order to help you provide better results and ensure greater safety during treatments with Apilux SmartPro, the Académie Dectro offers theoretical, practical and commercial training with technical procedures to support our customers. The training courses offered by the Académie Dectro have been approved by many related professional associations and North American insurance companies and comply with our ISO quality standards.
Internationally Recognized Medical Licensing
The Apilux SmartPro complies with strict regulations governing laser and IPL devices sold on international markets. Apilux SmartPro has passed electrical safety inspections in Canada (CSA), the USA (UL) and Europe (CE). Dectro International is certified ISO 9001: 2008 and ISO 13485 (medical device certification) to ensure that all its products are produced in accordance to the strictest standards of quality and safety. This is a guarantee of professionalism for all partners wishing to purchase a reliable, safe and high performing IPL system.
Features
Type of light: APL – Advanced Pulsed Light (wavelength of 420 to 1200nm)
Fluence: up to 40 J/cm2
Number of micro-pulses: 4 to 6 per flash
Duration of each pulse: 2 to 6ms
Interval between pulses (TRT): 15 to 50ms
Waveguide sizes: 15 × 55mm / 15 × 15mm
Dual cooling system: Water and air
Removable lamp cartridge: Patented / 60,000 light shots
Available Modes Of Filtration
Photoepilation (light skin and dark skin)
Photorejuvenation
Vascular | Pigment | Acne
Results
Photoepilation
Groin area – 7 treatments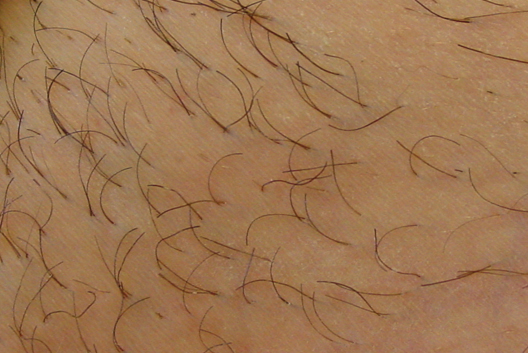 Before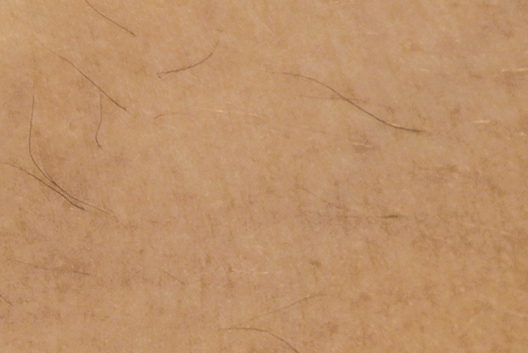 After
Photorejuvenation
Eye contour area – 1 treatment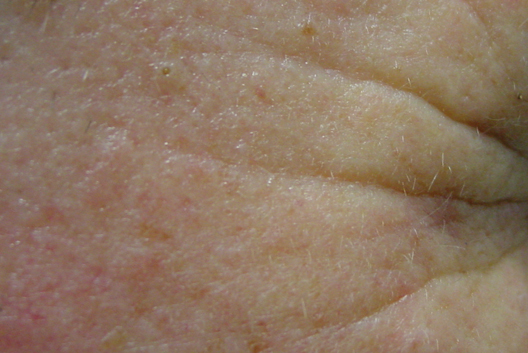 Before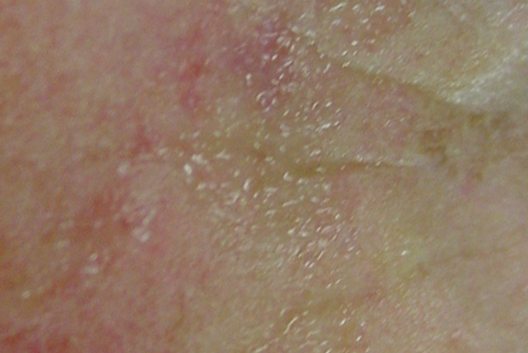 After